Ressan Lawyers is a Victorian law firm based in Dandenong. We are multilingual law experts providing a comprehensive range of legal services. We believe strongly in resolution through negotiation and agreement, although we can also represent you in court should that be required.
We recognise the importance of clear communication and thorough understanding of the case at hand, and may provide language interpretation services if needed. We take the time to listen to your individual story, knowing that each situation and every client is different, to ensure that we achieve the best outcomes for you!
Legal Services Include:
Criminal
Wills
Estate & Probate
Commercial Law
Family Law
Real Estate Conveyancing
Road Traffic Offences
Should you require legal advice in a specialised area of law, we are happy to discuss the matter with you and arrange a suitable specialist legal practitioner to provide you with comprehensive legal advice.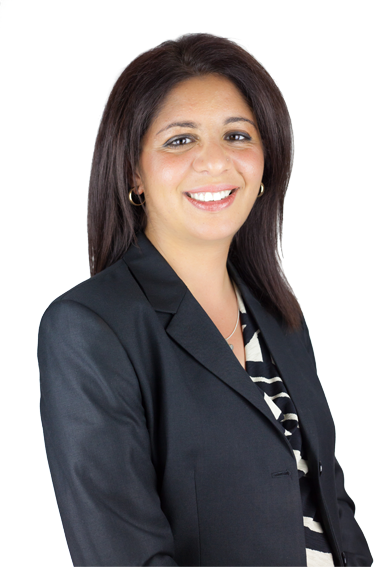 Our Team
Mary Nasser – Principal and Senior Lawyer
Mary Nasser commenced with Zindilis Lawyers in 2009 and has practiced Law since 2011. Her primary areas of practice are in Family, Criminal and Litigation Law. As a senior lawyer, she strives to ensure that all clients are able to put themselves in a win-win situation, helping her clients to understand to the fullest the advantages of their legal position.
After many years in the Family and Criminal law areas, Mary does most court appearances for the office and actively runs the supervision program for the firm. It is a great pleasure to have Mary as part of our firm, as her insight and life experiences have proven to be a great asset for all our clients.
In her spare time, Mary enjoys her time with her children and further opens her home to foster care children. Mary is a great believer that things happen for a reason and loves to mentor others to help them achieve the best in them. Mary definitely enjoys her coffee breaks with people and is a great resource for information.
Mary is bilingual in English and Arabic.
What people are saying about us…
I hired Mary to represent me in court for a large amount of unpaid tolling fines in which I had accumulated over a specific period of time due to unforseen circumstances which had occurred in my life. Aside from Mary being friendly, she is a confident, diligent and honest lawyer who no matter the situation will try her best to achieve the best outcome for her client.
Throughout the entire process Mary remained professional not just in her delivery of service but also in her communication which included walking me through step by step about the entire court process, keeping me informed and up to date with what was going on, offering me reassurance about my case when I was stressing and always responding to or following up on phone calls or emails.
At court Mary showed a high level of expertise when speaking and liaising with court officials especially whilst being addressed by the judge in the courtroom as she spoke about and defended my situation. As a result of Mary's professionalism and ability to defend my situation using a convincing approach, the case was dismissed and my fines were cleared. I would recommend Mary as a lawyer to anybody that I know as I have no doubt in her ability to perform her duties to the best of her knowledge.
I have complete confidence that she can achieve the most appropriate and suitable if not the best result she can for her client.
Georgia
Ressan Lawyers  |  42 McCrae Street Dandenong Victoria 3175
Tel: 03 9792 3005  |  Fax: 9792 5080  |  Email: info@ressanlawyers.com.au